This week's CRM MVP who comes under the ice cool stare of the Hosk whilst I shine a bright desk lamp right into his eyes is Dave "Chuck" Berry also known as "The Berry" or "D Berry"
Berry is a slippery customer and he used classic question avoidance tactics, getting the answer out of Dave was like trying to nail jelly or herd cats, tricky but fun like trying to herd cats with jelly.
The D Berry shot to fame in his early CRM career with the popular JavaScript grid editor but it was too much too soon.  The story goes that his Mentor Boris Cheesewater one day found Dave crying, he asked what was the matter and the 21 year old Dave Berry said he was viewing items in a grid in CRM 4 but he couldn't edit them, it's not fair, why does Bill Gates stand for this.
Boris told him to leave it and accept the CRM 4 grid limitation but Dave wouldn't, he couldn't and he worked day and night until he had created an editable JavasScript grid in CRM 4.
The accolades bestowed on Berry soon made him believe the hype and he would then be heard making outrageous comments like
"Don't tell me about CRM, I am CRM"
"why would anyone need more than 8 tabs on a form"
Dave then took time out from blogging, creating editable Javascript grids for CRM 4, and indeed you can't even find a link to the JavaScript editable grid.  Dischanted with CRM life, The Berry purposely got himself arrested and sent to a prison in Bhutanese.  Then in 2014 he decided the time was right for a comeback and exploded into Convergence 2014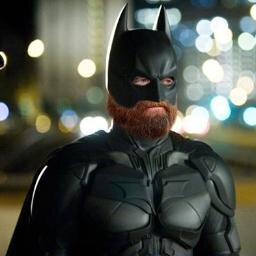 ]
CRM MVP Tanguy Toulard was heard to say
"it was like there was 10 Dave Berry's, he was a blur of CRM energy"
You can read about Dave's poor excuses for not updating his blog or creating any editable JavasScript Grids recently
http://crmentropy.blogspot.co.uk/2014/02/im-not-dead-yet.html
if you want hear Dave Berry in action, just watch him go in the MVP panel chat.  Unfortunately his joke about the MVP t shirt flew right over the heads of the other CRM MVPS, I did for the record chortle
When asked how big he felt Microsoft Dynamics CRM could get, Dave gave estimated this much
The Berry has had four MVP awards, if he keeps this up he will have an MVP tower.
Dave's MVP biography is a good one
My experience with programming started at the age of 12, and has spanned many languages (mostly object-oriented ones).  Dynamics CRM welcomed me with open arms, and has been an engaging platform for me.  My first experience started with version 3.0 back in 2006, and continues today.  I remain active in the Dynamics CRM community as a leader in the developer category.

I'm honored to have received four consecutive MVP Awards from Microsoft, and welcomed among the many whom I respect and admire.  My goal is to continue advancing my knowledge, experience, and technical aptitude for all things CRM.

I have worked for many companies in many capacities, ranging from commercial router and internet support, to developing utilities and tools to increase productivity and efficiency over previous systems with dramatic results.  My experience has given me keen insight into the users of computers in the workplace, system administration and security practices, and practical, embedded (environment, not system) development.  Currently, I work for Avtex, as a Senior Developer in their Dynamics CRM practice.
On his Google Plus profile he stats he has these bragging rights
Bragging rights
4-time Microsoft Dynamics CRM MVP; Programmer; Stud-muffin
I would like to say thanks to Dave for his interesting and funny answers to the Hosk's  questions and I apologise for my rather random introduction which is completely made up, except for the fact Dave did make the fantastic editable JavaScript grid for CRM 4.
If you want to read previous CRM MVP Q&A by clicking the link on the header – HOSK'S CRM MVP Q&A
DAVE BERRY'S ANSWERS
Name, current job title and social media links please
Dave Berry
Senior Developer, Dynamics CRM
google.com/+DaveBerryForPresident
What does an average day at work look like
What different roles/Job titles have you had whilst using CRM
Senior Developer
Senior Consultant
Developer and Consultant
Systems Developer
The Guy that Makes It All Work
What job did you did before you starting using CRM
I done did systems administration (I.T.), support (Helpdesk), and networking (ISP).
What was the first version of Microsoft Dynamics CRM you worked with and how long have you been using Microsoft Dynamics CRM
Microsoft CRM 3.0, thankfully.  If I had met 1.2, I think I might have ran in horror.  Can't use it much, though, too busy trying to make it work for everyone else.  Next question!
How do you stay up to date with the CRM
Microsoft Update, which you have to enable separately from Windows Update.  A lot of people don't get that.  Otherwise, you have to go get all the updates yourself.
How do you find time to contribute to the CRM community whilst doing your job
See, when I first started with Dynamics CRM, I was in I.T., and when things work smoothly, the phones are quiet enough to go get into the MSDN forums, or write a blog post.  As a developer now, I never really have an opportunity to contribute while I work.  It all ends up being in my "spare" time.
What advice would you give to someone who wants to have a successful career in Microsoft Dynamics CRM?
RTFM
What where your first impressions of CRM 2013 and what do you think now.
My first impression:
My current impression:
It's easy to gloss over a lot of the UI changes and forget that even more of the raw improvements to the application happened under the hood, and at layers even more deep than their APIs expose.  At first, it looked to me like Dynamics CRM 2011 got a face-lift and a "refreshed" price tag.
Knowing what I do now, about flattened SQL tables, custom Actions, and the concept of "responsive design", I understand Dynamics CRM 2013 a lot more clearly, and appreciate it even more than every previous version–despite some of the 'quirks' that originally discouraged me.
What one feature would you add to CRM 2013
It's not about what I can add; it's about what I can take away.  When Michelangelo completed "David", he was anecdotally asked, "How did you do it?"  He replied, paraphrased, "Simple: I removed everything that wasn't David."
I want a version of Dynamics CRM where I can uninstall all of the Sales, Service, Marketing modules and behaviors that come out-of-the-box.  I want XRM boiled down to its base components, and everything Microsoft provides built upon an API that allows me to reject their framework and build my own, if I so choose.
Most annoying feature of CRM 2013
The use of Iframes as containers for Web Resources.  It constrains the custom inline controls that I like to make, and it artificially expands the number of resources that are loaded (stylesheets, javascript, etc).  I'm not saying Iframes are useless.  I just don't want to replace a whole section on a form when I really just want one or two custom controls on it (that do things like fly-out).
You favourite 2 CRM blogs (I have filled the first one in for you)
1.  Hosks Dynamic CRM blog
What year will Microsoft Dynamics CRM have more customers than Sales force
Crap!  That wasn't a "yes" or "no" question!  I think you broke my only link to the future!
Are you doing more CRM projects with CRM online?  Do you think it will all be online in the future
There will always be verticals for On-Premise, I suspect.  I won't comment on the customers I work with, but I will say that I've personally utilized CRM Online for more "trials" lately, rather than utilize my local development environment.  If you try to develop for both at the same time, the Online environment is a handy place to demonstrate from, since it's become tremendously more stable and reliable over the last year and a half, and reduces your presentation hardware to a simple tablet.
What is the best tool/solution you have used recently
It's a 3-way tie between TypeScript, Tanguy Touzard's XrmToolbox, and KendoUI.
What CRM certifications do you have, do you try and keep up to date with CRM certifications
I don't have any current certifications.  My goal this year is to pick up several, but that's only because I want to leverage them for a pay increase.
How important is it to have good business analytical skills working with Microsoft Dynamics CRM.
Not many developers spend time here, and I'm glad that I have–because it gives me a sense for the real footwork the Business Analysts I currently work with have done.  It also helps me to identify and define gaps of process, and diagram the solution well in advance of code writing.  That's essential, I've found, to preventing the wanton dump time into a feature that wasn't clearly cemented in the outset.  Above all else, it's integral to identify the needs of the end user–and managers are often poor windows into the lives of their subordinates.  They have to be engaged and onboard, and know that they can be a part of the conversation around this tool they'll be compelled to use.  I'd prefer that they felt compelled from within.
How useful is it to have programming knowledge to become a good Microsoft Dynamics CRM Professional?
Thing is, being an MVP really cemented me on the path of the developer, above and beyond any experience beforehand.  It delivered my uneducated ass from the trenches of I.T.  There's no disrespect to my I.T. brothers and sisters in that.  My heart was always just in a different place.
I'm proud of where I come from, and the success I've enjoyed.  Not many developers have a decade of I.T. experience under their belt.  Working directly with the users of bad software has informed my user-experience side, and working with raw data has informed my application architecture side.
What knowledge/experience do you have with software/systems which integrate with Microsoft Dynamics CRM e.g. (sharepoint, SQL Server, Scribe, Etc)
I have enough experience with Scribe to appreciate its functional gaps.  Dynamics CRM is much more dynamic than simple CRUD (Create-Read-Update-Delete, for the uninitiated).  Sometimes I want to Associate, or RevokeAccess (operations available for CRM).  Though I'm desperate to try KingswaySoft's SSIS adapter, I really don't spend my time on integration.  I work with our data engineers for these, and they'd speak better to the efficacy of a particular solution, on my behalf.  There is still a fair amount of work to wire some systems together, and I look forward to the day when intermediary SQL tables are no longer considered.
How often do you travel as a Microsoft Dynamics CRM Professional?
6 to 8 times a year, I'm putting my body through millimeter wave, and back-scatter X-rays.  I'm hoping that I'll reach a tipping point, and my mutant powers will transform me into something without carpal tunnel syndrome.
Can you see yourself not using CRM in your career in the future
You already broke my 8-ball.  I'm not tempting evil spirits again today.
What is favourite part of being a CRM MVP
Being interviewed about my opinions on things.  I have lots of opinions.  Some of them are informed!  Would you like to hear some more?
What are your hobbies outside of CRM
Really looking forward to Titanfall to arrive.  Oh buddy.  Love me some games.  I have proof right here:
What was the last book you read and what was the last film you watched
I read whitepapers more than books.  If you can call browsing "C# 2012 and .Net 4.5" book-reading, then I guess that's it.
Recently saw Mr. Peabody and Sherman with my daughter, and thought it was an expert visit to my past with all the amenities of the present.  I think I was the only one in the theater that got most of the "smart" jokes–especially since they catered them to the adults.  Worthy of high marks, even if it gets heavily sappy at the end!
Has CRM ever got you in trouble with your partner/family.
Only when I bring CRM to bed.  And I tell you now, if you're married, don't ever do that without permission first.  You can't just claim that it was an accident, and you couldn't see where you were going.  Does not work.  Believe me, I tried.
Have you friends ever told you to stop talking/tweeting/blogging about CRM? What does your partner/family member(s) think of CRM
I find that a healthy dose of work and responsibility curtails social media engagements.  My friends are probably more tired of my "Which Dave Berry Are You?" quiz results.  Speaking of which, I recently got "Internationally Renowned Dave Berry":
Pictured: "Representatives of Croatia, USA, Ukraine, and France engaged in peace talks, as implied by the international hand-sign for 'telephone'.  Alcohol may have been involved."
Tell me something interesting/unusual about yourself
My pedantic nature about documenting and designing paid off a few years back when a client almost jumped ship because they couldn't "see" what we had spent our time on.  This was for a previous employer, mind you, and they didn't have the kind of task or project management I now enjoy.  At the time, I was solely doing the work for my own benefit in managing the project's massive scale.  When the consultant that was managing the project called me in a panic, asking me to send him everything I had, it seemed already that the project was done for.  Upon seeing my work, the client had an immediate change of heart–nearly an impossible feat, I was told.  It was shortly after that I was recognized for my efforts by being told that I would be working even harder and be more responsible; which effectively translated to, "Thank you for saving our major client, we'd like you to do even more work that keeps you up late and takes you away from our family."
Developers are stones.  The more you have, the wider the foundation they can collectively provide.  Build too much on a small foundation, and the whole thing can come crashing down with the slightest upset.  What developers often need, isn't more responsibility, it's more support.  Support to train and learn, to contribute to design and architecture, and to be rewarded with money (we like money, our hobbies are expensive).
Who is the first CRM MVP you remember reading/seeing
Might have been Adi Katz or Dave Jennaway.  Persons whom I still have not met, unfortunately.
Tips for someone who wants to become a CRM MVP
I think the best MVPs aren't the ones that tried for it.  In fact, I dare say that those who try for it and get disappointed with the lack of results are more dangerous to our community than those who simply live and love Dynamics CRM.  It's not that your effort isn't appreciated by the community, it's that being an MVP isn't up to anyone but Microsoft.  Quantity and quality are both measured.  MVPs can be nominated by anyone.  That's the first step to achieving the award.  I'm aware of MVPs who nominated themselves.  You just have to have an attractive portfolio to back it up.
Quickfire questions (choose one option and no explanation)
Steve Jobs or Bill Gates
Too soon
Javascript or .NET
Script#  (Ha!)
Internet Explorer/Chrome/Firefox/Safari
Lynx
Wine/Beer/Soft Drink
Scooby Snacks
Certifications or Use CRM
Reflector
twerking or tweeting
Twerking is like tweeting at work, right?  #guilty
books or ebooks
Whitepapers
save or autosave
Autosave.  It's the way of the future. The way of the future.  The way of the future.
OnLine or On Premise
Online up front.  On-Premise in the back.
Windows 7/Windows 8/Linux/Mac/Other
VMWare
work from home or work from office
Home office.
Miley Cyrus or Billy Ray Cyrus
Which ever one wins the "Let's see who can be quiet the longest" game.
Vinyl/CD's/MP3's/Subscribe
Spotify
Zero Inbox/Overflowing Inbox
James Cameron Inbox
Early Bird/Night Owl
Batman
Do Today/Do Tomorrow
Do or Do Not
CRM Developer/CRM Consultant
Can't we all just get along?
Hot Weather/Cold Weather
Weather chooses you!
Half Full/Half Empty
50% Progress